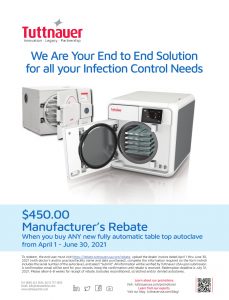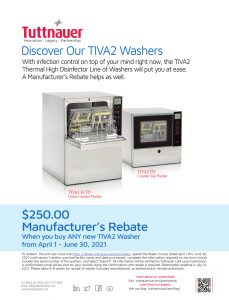 Any automatic autoclave – $450 rebate 
TIVA2 washer – $250 rebate
Biological Indicator Starter Kit – $349 for a B.I. reader and 50 ct. of 20 minute B.I.s
Rebates begin April 1st, 2021. The Biological Indicator Kit will be available on April 1st, 2021.
Click the product links or visit MedSource-SW.com to purchase special rebate offer items.